Man Dies in Wreck with Stalled 18 Wheeler in San Antonio
January 12, 2017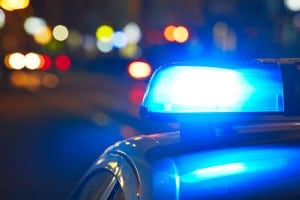 On Saturday night, a man crashed into a stalled 18 wheeler trailer in San Antonio, Texas.  The 18 wheeler was reversing into a driveway near Kirk Place and Southwest 21st Street when his vehicle stalled, blocking several lanes of traffic.  The driver of the 18 wheeler attempted to direct traffic using a flashlight.  Ines Arnoldo Sanchez was driving a Ford F-150 and collided with the trailer.  He was killed on impact.  The driver of the 18 wheeler suffered no injuries, and no charges are pending at this time.
Under federal law, 18 wheelers have strict rules they must adhere to if they are stopped or stalled on the roadway.  If an 18 wheeler is stopped on the traveling portion of a highway, such as in this case, the driver must utilize his flasher signals.    Additionally, the driver has to place reflective warning devices in the direction of the traffic at various distances in order to warn oncoming drivers that the tractor trailer is disabled in the traveling portion of a highway.  Under Texas law, the Transportation Code prohibits drivers from stopping or parking a vehicle on the traveled portion of a highway.
Federal and state law imposes very strict regulations on commercial truck drivers in order to protect the public from preventable accidents such as this.  Anyone who continuously disregards the federal regulations needlessly puts the public at risk.  These individuals must be held accountable for their actions so that our roads can be made safer.
The Amaro Law Firm litigates 18-wheeler cases nationwide.  Therefore, we encourage anyone with information about the wreck to come forward so that we may help bring the families justice.  If you have any information regarding the wreck, as a witness, passerby, or are a relative of the deceased or injured, do not hesitate to contact us.
WARNING: If an individual approaches an accident victim or accident victim's family in an attempt to convince them to sign up with an attorney, those acts may constitute illegal conduct known as barratry.