DO YOU THINK YOU HAVE SUFFERED A TRAUMATIC BRAIN INJURY?
September 12, 2016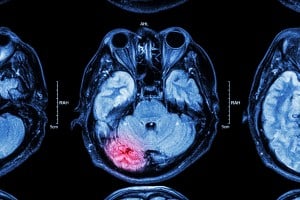 According to the Center for Disease Control and Prevention, a traumatic brain injury (TBI) is defined as a blow or jolt to the head or a penetrating head injury that disrupts the function of the brain.  Of the 1.7 million who sustain a TBI each year in the United States, 52,000 die and 275,000 others are hospitalized.[1]  The leading causes of TBI are falls (35.2%), motor vehicle accidents (17.3%), sport-related injuries (16.5%), assaults (10%), and other/unknown (21%). 
Traumatic brain injuries are an extremely serious public health problem in the U.S.  Even a mild traumatic brain injury can have devastating and life-changing effects for some people.  Therefore, the question becomes:  What should you do if you think you suffered a traumatic brain injury?  The following are the main steps you should take if you feel you have this condition:
Acknowledge the fact that traumatic brain injury, regardless of the severity of the cause, can become a very serious problem in the future with devastating and life-changing consequences.
To the extent possible, try to document everything related to the injury from the cause of the injury (fall, motor vehicle accident, etc.), to your recollection of the events moments before and after the incident that led to the injury, as well as all of the symptoms you are experiencing as a result of the injury. For more information about the most common symptoms of TBI please read our blog titled "How To Determine If you Suffered a Traumatic Brain Injury," as well as the following link: https://www.cdc.gov/traumaticbraininjury/symptoms.html
If you have one or more of these symptoms, it is critical that you seek medical attention so that you can get properly diagnosed, and if needed, you can begin your treatment immediately. Keep in mind that in some cases, an early and timely diagnosis can be the difference between being cured or not.
Be mindful that according that there are reports that have revealed a significant rate of misdiagnosis of traumatic brain injury in the emergency room setting. In many cases patients may not have visible physical signs of the injury, prompting the emergency room personnel and/or treating physician to conduct a standard history and physical exam (e.g. Glasgow Coma Scale and in some cases, neurological exams, CT and MRI scans), and discharge the patient without further inquiries.
It is entirely possible that even though the signs are not visible on scans, there can still be a traumatic brain injury.  This is especially true in mild traumatic brain injury cases.  Please read our blog titled "Misdiagnosing a TBI Injury:  A Common Occurrence in the Emergency Room," and "New Technology In Diagnosing Traumatic Brain Injuries." If you feel you have been misdiagnosed, it is imperative that you seek a second opinion.
If you were properly diagnosed, it is crucial that you begin your treatment according to your physician's specifications.  The sooner a person is diagnosed and the sooner treatment begins, the better the chances of full recovery.  If your traumatic brain injury was caused by the negligence of a third party, seek the legal advice of an attorney specializing in traumatic brain injuries and who understands the complexities of these types of injuries.
If you or a loved one has suffered a traumatic brain injury, we strongly encourage you to go follow these steps, and to contact us immediately.  The attorneys at the Amaro Law Firm have successfully litigated traumatic brain injury-related cases with success, and have been able to get TBI victims the justice and the compensation they were entitled to, which included damages, loss of income present and future, and pain and suffering, amongst others.  Contact us today for a free evaluation of your case.
[1] https://www.brainline.org/content/2008/07/facts-about-traumatic-brain-injury.html