The States with the Highest Rate of Trucking Fatalities
February 20, 2017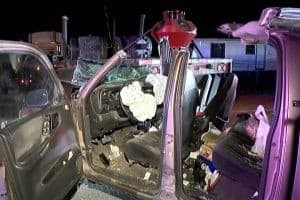 The Department of Transportation's Fatality Analysis Reporting System (FARS) collects data on fatal traffic crashes within the United States.  FARS only includes data of crashes involving a motor vehicle traveling on a public highway which results in the death of an occupant within 30 days of the crash. FARS obtains data from police reports, state registration files, state driver license files, state highway department data, death certificates, coroner reports, and more.  As of 2015, the following are the states with the highest rate of trucking fatalities.
Nationally there were 32,166 fatal crashes leading to 35,092 deaths.  Large trucks, such as tractor trailers, were involved in 8.3% of all fatal traffic wrecks.  Unfortunately, Texas far and away led all states in truck crashes by a large margin.  Approximately 10% of all truck fatalities occurred in Texas – 3,124 crashes leading to 3,516 deaths.  California was second with 2,925 truck crashes leading to 3,176 deaths.  Texas had 168% more fatal truck crashes than the state with the second-most fatal truck crashes.  Florida (2,699), Georgia (1,327) and North Carolina (1,275) make up the rest of the top 5.
Even more shocking was the time and conditions of the fatal accidents.  Nearly half of the wrecks occurred during daylight hours and the other half during dark hours.  The majority of the wrecks occurred during normal weather conditions – meaning no rain, snow, or sleet.  This means that driver error, something that could be avoided, was likely the cause of the fatal wrecks.
If you or a loved have been involved in a truck wreck and has suffered injuries as a result of the negligence of another person, please contact us immediately.  The attorneys at the Amaro Law Firm have successfully handled complex truck wreck cases and can help you hold all responsible parties liable in order to obtain any possible compensation for your injuries.  Contact us today for a free consultation.