The Most Common Behavioral and Emotional Symptoms of Traumatic Brain Injuries
February 7, 2017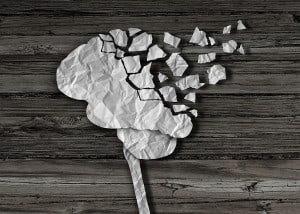 Traumatic brain injuries are classified as mild, moderate, and severe depending on the severity of the injury, the severity of the symptoms, and objective findings related to the injury.  Generally, a person who suffered a mild traumatic brain injury will be able to recover completely after a short period of time.  However, if the brain injury is moderate or severe, the symptoms may last longer, and in some cases, can even be permanent.
Severe and moderate brain injuries can be disabling and devastating considering the symptoms associated with such types of injuries and extend beyond the physical.  Oftentimes, a person who has suffered a moderate or severe traumatic brain injury will develop long term behavioral and emotional symptoms.
The most common behavioral and emotional symptoms that a person with a traumatic brain injuries may develop are:  Frustration, anger, irritability, loss of social skills, loss of independence, quick fluctuations in emotions, depression, anxiety, overreaction, apathy, impulsive or inappropriate behavior, and/or reduced judgment, among others.
A person with any of these symptoms can lose the ability to establish or maintain relationships and also the ability to function appropriately in society.  These symptoms can affect a person at the individual, family, and professional level.  As a result, a person can suffer both emotional, mental, and economic damages.
If you or a loved one has suffered a traumatic brain injury as a result of the negligence of another person, we recommend you to contact the Amaro Law Firm for a free evaluation of your case.  The Amaro Law Firm's attorneys have vast experience dealing with traumatic brain injury cases and with the effects associated with such injuries and will do everything in their power to get you fully compensated for your injury and damages, and also for your pain and suffering. Click here for a free consultation.