STEPS YOU SHOULD TAKE TO PROTECT YOUR PROPERTY AFTER A TORNADO
February 17, 2017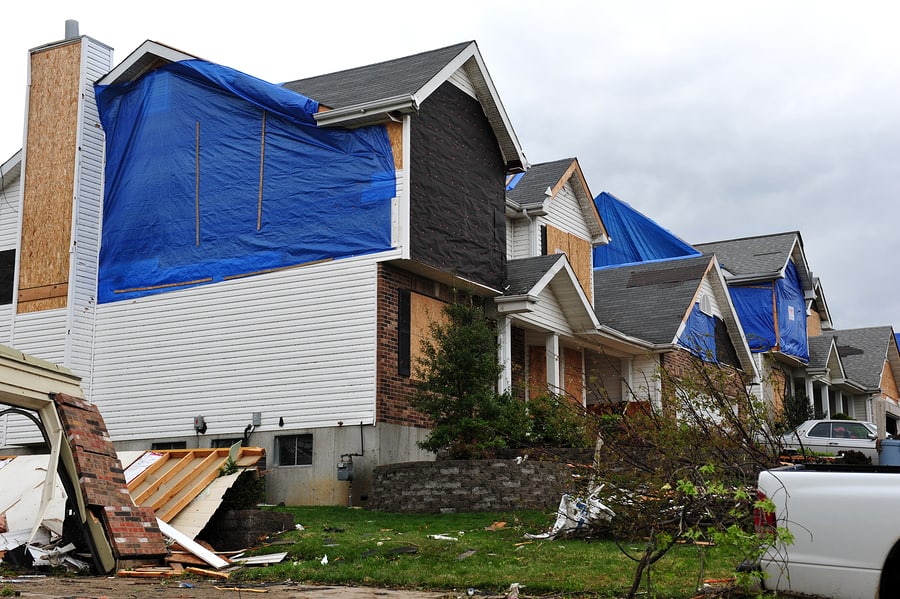 Tornados hit Houstonians hard and fast the morning of Valentine's Day.  Six tornados left areas such as Richmond and the Tara subdivision with considerable amounts of property damage.  The tornados' severity of damages and injuries typically make headlines, while the return to normalcy can be a long process that receives little publicity and countless questions.  One over-arching question in repair and rebuilding process is often, "Where do I start?"
Even with homeowner's insurance, restoring your home to pre-tornado condition can be a long process.  Insurance companies will be handling dozens, if not hundreds of claims at a time.  To ensure proper documentation and coverage of your claim, we highly recommend you take pictures of all the damage before any cleaning or repair work begins.  In some instances, a dispute may arise over the severity of damage to an item covered by the insurance company.  Having photographs can be the solution to a dispute over the amount owed by showing the extent of damage to items, rather than each side claiming a different amount without objective evidence with visual support.
Immediately after the tornado, it is also important to notify your insurance company of the damage.  Filing your claim is the first step in the process of ensuring coverage.  Your insurance company will send an adjuster to inspect the damage and provide a report.  Once inspected, your insurance company may then make an evaluation of your claim and begin the process of determining the amount necessary to conduct proper repairs and replace any damaged personal property.
While waiting for the insurance company to determine the amount you are owed, the cleaning and rebuilding process will already be underway.  Documenting anything that may alter the adjuster's findings, or was missed in their inspection can be crucial to your recovery.  If disagreements arise regarding certain property or valuations, having documentation can be the factor that helps you prevail.  In all dangerous weather conditions, safety is and will always be the primary concern.  Knowing where to begin once the storm has passed can make your return to normalcy a much smoother process.