How to Verify the Experience & History of a Car Accident Lawyer in The Woodlands, TX
June 10, 2020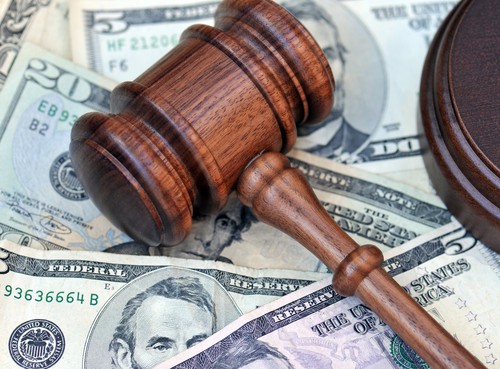 7 Easy Steps to Determine the Best Car Accident Attorney for Your Case
As safe as The Woodlands is, this area is home to some of the most congested roadways in Texas. In fact, the latest reports show that, from Research Forest Drive to I-45 and the Woodlands Parkway, The Woodlands is home to at least 10 of Texas' most congested roads.
It's likely no surprise, then, that several preventable auto wrecks occur each year in The Woodlands. When you're involved in one of these crashes, finding an experienced lawyer can be essential to your recovery. That's because the right attorney can help you:
Understand and protect your rights
Identify and pursue all available legal remedies
Seek the full compensation you may deserve
7 Tips to Find the Best Car Accident Lawyer for Your Case
Use these simple tips to select a highly qualified car accident lawyer in The Woodlands who you can trust to build you a strong case and help you bring that case to the best possible resolution.
Tip 1: Search for a "car accident lawyer near me" in The Woodlands.
When it's time to pursue a car accident claim, you will want an experienced lawyer who is:
Close by: Your case can take weeks to months (or more). Over that time, you'll likely need to meet with your attorney to go over updates, options, and next steps. Consequently, you'll want a local lawyer in The Woodlands who you can visit—or who can easily visit you—whenever necessary.
Knows the area: A local attorney won't just be convenient to visit. (S)he will also be very familiar with the area, as well as local police, insurance adjusters, court officials, hospitals, and/or more. All of that can go a long way to facilitating your claim and helping to set it up for a favorable outcome.
By searching for a "car accident attorney near me" in The Woodlands, you can start narrowing down the options, focusing on local lawyers who fit these criteria.
Tip 2: Check out attorney websites for credentials & experience.
Specifically, look at "About Us" and bio pages to see more details regarding:
How many years a lawyer has been practicing: When was the lawyer admitted to the state bar association? What type of trial experience does the lawyer have? The more experience they have, the better.
Whether the attorney has experience with cases like yours: Does the lawyer routinely handle cases involving crashes like the one you were involved in? Can you find any information about case results or verdicts for similar claims? Not only do you want an attorney who is skilled with claims like yours, but you also want a lawyer who can win those cases.
Whether the lawyer has other related experience that could be important: This could include prior experience in insurance defense and/or other types of motor vehicle accident cases, like claims related to truck wrecks, parking lot accidents, or even faulty vehicle equipment.
Tip 3: Verify a lawyer's experience & standing with the state bar association.
In Texas, use this search tool to check an attorney's standing with the Bar Association. This search can uncover and/or verify key details about a lawyer, like (but not limited to):
Whether an attorney is eligible to practice in Texas: If a lawyer is ineligible to practice in Texas, you'll be able to see whether that's due to an administrative or disciplinary suspension.
Practice information: Along with double-checking practice areas, you can also see whether a lawyer or law firm provides other services you may need, like Spanish-speaking attorneys.
Courts of admittance: This verifies which courts an attorney is admitted to practice in and whether a lawyer may be licensed to practice in states outside of Texas.
Public disciplinary history: These records can uncover whether a lawyer has been the subject of public complaints in or outside of Texas and, if so, what disciplinary actions were taken.
Tip 4: Read reviews on at least 2 different sites.
Licensing and standing with the state bar association tells an important part of the story about a lawyer's history and experience. But it doesn't tell the whole story.
Another key element is how that attorney interacts with clients. The best way to get a better idea about that is through online reviews. So, check out lawyer reviews on:
As you do this, pay attention to:
The rating "level": Whether it's a star system, a 1-to-10 system, or some other rating systems, check out the average overall rating and how many ratings have been submitted.
Who the reviewers are: Don't just check out reviews from former clients. Try to also seek out reviews posted by colleagues. The combination of these reviews can speak to the quality of service, as well as how respected an attorney is in the industry.
Any responses to any negative reviews: These responses can shed a lot of light on what circumstances may have contributed to any less favorable reviews. They can also uncover the professionalism and/or responsiveness of a lawyer.
Tip 5: Do a simple online search of an attorney's name.
This can give you a bird's-eye view of how a lawyer has been featured in the press. From notable cases and verdicts to community involvement, potential conflicts of interest, and more, there's a lot you can discover with a quick search of a lawyer's name.
So, once you have a short list of lawyers you're considering, drop each name into a search engine and see what pops up. Taking five or so minutes to scan headlines and some of the top findings may reveal key information that you need to know before you hire any lawyer.
Tip 6: Talk to the car accident lawyer(s) you are still considering.
Take advantage of the free consultation to speak with the attorneys on your shortlist of options. As you do this, ask questions about your case, what to expect in terms of service, and how the lawyer will help you.
Some helpful questions to ask can include:
What types of cases like mine have you handled in the past?
What's your success rate with cases like mine?
How do you charge for your services?
Will you or someone else be working on my case going forward?
What will you do to get my case started?
What can I expect in terms of communication, updates, and responsiveness moving forward?
Tip 7: Trust your instincts.
The attorney you retain should not only be qualified and experienced. (S)he should also come across as trustworthy, and you should feel confident that you can rely on this professional at every step going forward.
If you feel uneasy or wary about a lawyer—or if things just don't seem to line up for any reason—trust your gut. Only choose a lawyer who you feel can be your trusted ally and advocate as you proceed.
Looking for a 5-Star Car Accident in The Woodlands, TX?
Contact the Amaro Law Firm. We are experienced, compassionate, and dedicated to helping car accident survivors navigate the road to recovery. We offer free consultations, and we work on contingency to make it as easy as possible for survivors to get the advocacy they need to seek the financial recoveries they deserve.