5 Key Factors to Determining When You May Have a Personal Injury Claim
December 20, 2018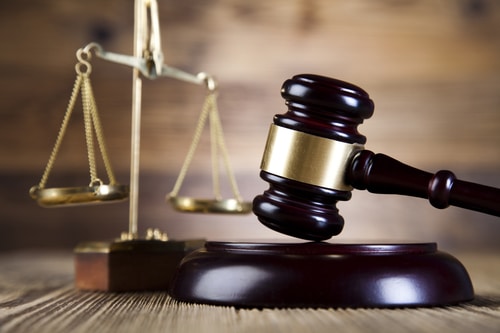 After an accident or traumatic event, determining whether you have a personal injury case can be essential to knowing your options for:
Holding the at-fault parties responsible
Safeguarding your rights, as well as the strength and value of your potential case
Seeking the financial recovery you may deserve.
Revealing more, the following points out the crucial elements that must be present in order for someone to have a personal injury case and be entitled to compensation. If you need specific answers about your situation and potential claim, don't hesitate to contact a trusted attorney at the Amaro Law Firm.
Have You or a Loved One Been Harmed by Another's Negligence?

Call (713) 352-7975 or Contact Our Firm
for a FREE, Confidential, No Obligations Consultation
Do I Have a Personal Injury Case? 
In order to have a personal injury case, you must have a personal injury. A personal injury could be described as any injury that is physical, mental, or emotional. Once you determine your injury, you must prove negligence by the other party that contributed to your personal injury. Once you've determined that you've suffered from an injury by someone else's negligence, it's time to hire a personal injury attorney.
If you or a loved one is an accident or trauma victim, these are the fundamentals that must apply to your situation in order for you to potentially have a personal injury case:
Injury – You must have suffered some emotional and/or physical injuries as a result of some event (like a car accident or exposure to a dangerous product). While Texas law permits lawsuits for emotional distress only, these claims can be especially challenging to prove and win. The strongest personal injury claims are usually associated with cases involving apparent, affirmatively diagnosed catastrophic injuries, like traumatic brain injury, spinal cord injuries, and burn injuries.
Negligence – The second critical component of Texas' personal injury claims is negligence and, specifically, that the negligence of another party caused or contributed to your injuries. In other words, was another person and/or business fully or partly to blame for the incident that harmed you? If another party's failures, oversights, and/or recklessness caused your injuries, then negligence was at play. In these situations, the negligent party or parties may be held liable in a personal injury case.
Majority of the negligence falls with another party – Fault for accidents and injuries is not always a matter of one person being completely at fault and another being completely faultless. In many situations, injured people may have contributed to the events that caused their injuries. When this occurs, Texas law says that the injured can still be entitled to compensation as long as they are no more than 50 percent at fault for their injuries. If victims share negligence with other parties, the victims' compensation will be reduced in proportion to his degree of fault in the incident. So, if you were hurt in a traumatic event that you may have, in part, played a role in causing, you may still have a personal injury case as long as you were not 50 percent or more at fault for the incident.
Recoverable damages – A fourth essential component of Texas personal injury cases is that you have suffered financial and personal harm as a result of the traumatic incident and that monetary compensation can help remedy the harms suffered. When it comes to recoverable damages, there are two types. The first is economic or compensatory damages, which repay you for losses like past and future medical bills and lost earnings, as well as pain and suffering. The second is punitive damages, which punish the negligent party and are not available for all types of personal injury claims. So, if you have missed work and/or racked up expensive medical bills to treat accident-related injuries (primarily caused by another party), you may have a personal injury case.
A statute of limitations that has not expired – This statute refers to the deadline for filing your case. If you miss the deadline, your claim can be invalid. Texas law sets the statute of limitations for personal injury cases at two years. This two-year deadline starts counting down from the date of the traumatic event or the date when you discover the injuries caused by some traumatic event. So, if the incident that caused your injuries occurred within the past two years, you may have a personal injury case.
It's crucial to note that other requirements may need to be satisfied in order to pursue a personal injury case in Texas and set it up for success. To definitively find out if you have a claim – and to get essential advice regarding how to proceed, contact the Amaro Law Firm today.
Get Answers about a Potential Claim: Contact a Houston Personal Injury Attorney at the Amaro Law Firm
A Houston personal injury attorney at the Amaro Law Firm is ready to discuss your situation, explain your legal options, and help you take the right steps to get on the road to recovery.
Free virtual and mobile consultations are available to those who cannot visit our offices.
The Amaro Law Firm is proud to represent people in all types of injury, accident, and wrongful death claims. While we know that money can't change irreversible, profound losses, we also know that compensation from personal injury cases can be the key to helping survivors restore their lives.
The Amaro Law Firm's enduring record of success, excellence, and professionalism in personal injury cases has earned us glowing testimonials from former clients and 5-star ratings on Google and Facebook.