Can a Minor Who Is Injured in an Accident File a Lawsuit?
February 7, 2019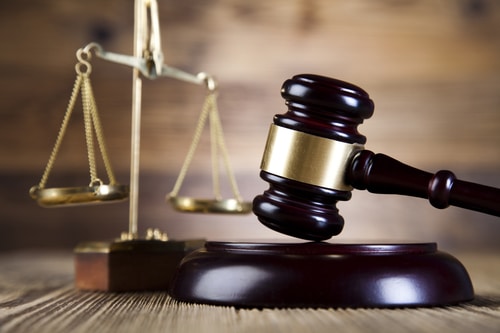 Minors harmed by others' negligence may have legal claims, but they do not have the legal authority under Texas law to file that claim alone. Instead, their case will have to be initiated and pursued by someone who does have that legal authority, namely a trusted party who is at least 18 years old. This trusted party is referred to as the "next friend" of the minor. Generally, the "next friend" will be a parent, relative, or legal guardian.
Revealing more about these types of cases, the following shares some helpful answers about personal injury claims for minors in Texas. While this information can be crucial to understanding minors' rights after an accident, don't hesitate to contact a Houston personal injury lawyer at the Amaro Law Firm whenever you are ready for answers and advice specific to your case – and the highest quality advocacy moving forward.
Need Answers about Your Rights & Legal Options after an Accident?
Call (713) 352-7975 or Email Our Firm
for a Free, Confidential, No Obligation Case Evaluation
How Are Minors' Personal Injury Claims Different than Cases Initiated by Adults?
In addition to having a "next friend," personal injury cases for minors differ from those for adults in that these claims can be divided into two parts:
The damages and losses a parent or guardian has sustained – This usually includes damages like ambulance and emergency room bills, surgery expenses, hospital bills, ongoing medical treatment costs, and/or the costs of repairing or replacing damaged property (like a car in a car accident case).


The losses, harm, and suffering the minor has sustained – This generally includes the damages associated with the physical and mental harm suffered, like disfigurement, disability, pain, and mental suffering.
How Do Legal Proceedings Work in Personal Injury Cases for Minors in Texas?
While the legal proceedings for minors' and adults' personal injury cases tend to advance in a similar manner, some key differences are that, in minors' claims:
The "next friend" will stand in the minors' shoes, making decisions regarding the claim, sitting for depositions, appearing in court when needed, etc.
The minor may testify or be deposed if the court deems that (s)he is  old enough or mature enough to understand and abide by the witness oath.
What Is a Minor Settlement Hearing?
This is a legal proceeding that occurs if a minor's personal injury case is settled before the claim has been officially filed with the court. Also referred to as a "friendly lawsuit," this non-adversarial proceeding is a way for the court to:
Review the settlement agreement and determine whether it serves the minor's best interests
Document that involved parties understand the proposed settlement that they are agreeing to
Make sure that the minor's compensation is properly safeguarded until (s)he is legally old enough to handle the funds.
For minor settlement hearings, the court will appoint a "guardian ad litem," who is typically an attorney. The guardian ad litem will do things like (but not limited to):
Evaluating the settlement offer by analyzing the facts of the case to determine if the settlement is or isn't reasonable
Determining whether the minor's attorney properly negotiated the settlement
Assuring any other necessary actions, like working to reduce medical liens, were taken to promote the minor's best interests.
If the Case Is Successful, Does the Minor Get Compensation Directly or Immediately?
Financial recoveries from minors' personal injury claims are usually placed in court-managed trust funds, where they will:
Gain some rate of interest during the period that the court manages the trust funds
Be paid out to the minor when (s)he turns 18 or when (s)he has been emancipated.
This is done to protect the minor's best interests. If the funds need to be available earlier and if that is deemed to serve the minor's best interests, the court may agree to release some or all of the funds earlier.
What Should I Do If My Child Has Been Hurt by Someone Else's Negligence?
Contact the Amaro Law Firm as soon as possible to assure that your child's rights, case, and recovery are being fully protected by experienced lawyers who care.
The bottom line is that, after an accident, your child's claim – and the compensation that may come from it – can be pivotal to healing and recovering. By partnering with a trusted attorney at the Amaro Law Firm, you can be confident that you and your child have exceptional advocacy, guidance, and support at every phase of your claim.
Find Out More about Your Potential Claim: Contact a Houston Personal Injury Lawyer at the Amaro Law Firm
If you or your child has been harmed by another party's negligent or reckless actions, a Houston personal injury lawyer at the Amaro Law Firm is ready to provide you with superior representation in the pursuit of recovery and justice.
Call (713) 352-7975 or Email Us for your FREE Consultation.
During your free, confidential, no-obligations consultation, we will explain your legal options. Free virtual and mobile consultations are available to anyone who cannot visit our offices.
At the Amaro Law Firm, our experienced personal injury attorneys are dedicated to helping the victims of negligence successfully navigate the legal system so they can obtain the full recoveries they deserve. While we understand that money cannot reverse serious injuries or permanent losses, we also know how compensation from personal injury claims can be pivotal to restoring their lives.
The Amaro Law Firm's record of outstanding advocacy and success in all types of personal injury cases has earned us a 5-star rating on Google and Facebook, glowing testimonials from former clients, and a 10 rating on Avvo.